Air Conditioning Installation
Specializing in residential and commercial air conditioning installation, Hoffman Heating & Air is dedicated to keeping clients in Bellflower, CA nice and cool. No job is too big or small, and we aim to deliver complete customer satisfaction on every project we undertake. We also offer a wide selection of air conditioner models at affordable prices to meet your specific needs.
You can count on us
When you work with Hoffman Heating & Air, our trained service technicians will sit down with you to discuss your needs and help you find the best air conditioning system for your budget. We pride ourselves on working hard to ensure not only affordability, but quality and complete customer satisfaction as well. So whether you need air conditioning installation for a small home or an entire office building, our highly trained and experienced contractors will provide the speedy, high-quality service you can depend on.
Call today to schedule your estimate for air conditioning installation.
We install YORK®
Industry Leading Warranties
A good HVAC warranty lasts for 5 to 10 years. With YORK, you're sure that you're getting factory-backed industry-leading warranties. YORK also offers extended warranties on qualified units for greater protection.
High Energy Efficiency
Energy-efficient HVAC systems work less to heat or cool your home, reducing energy usage and utility bills. YORK products are Energy-Star certified with an energy efficiency of up to 20 Seasonal Energy Efficiency Ratio (SEER).
Quiet Operation
YORK products are designed with your convenience and comfort in mind. So if you want a system with quiet operation, choose YORK!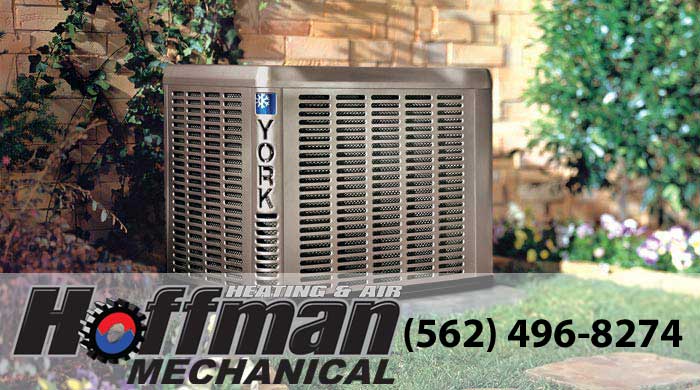 Get an estimate for air conditioning installation in Bellflower, CA.