Samsung HVAC Preferred Dealer Plus
Hoffman Heating & Air Services installs, repairs, and maintains mini-split systems and understand just how effective they can be.
If you are looking for an HVAC solution but don't want to spend the amount of money and time needed to install a full, ducted system, a mini-split might be the perfect solution for your home or business!
BENEFITS OF A MINI-SPLIT SYSTEM:
Ductless
Cost Effective
Great for Both Small and Large Spaces
Offers Heating & Cooling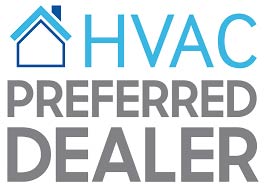 We're a Samsung HVAC Preferred Dealer!
We are a Samsung HVAC Preferred Dealer Plus installer and servicer. We provide exceptional installation of ductless mini splits in Long Beach, CA and surrounding areas. We can help you find an efficient solution for your home and send out a knowledgeable professional to install your new Samsung system. Because of our trusted status, we can offer the best warranties on many Samsung systems. Additionally, we can service your existing Samsung system, if necessary. Check out current rebates available from Samsung below.
For Ductless Air Conditioning