Air Conditioning, Heating & Ductless Mini Splits in Cerritos, CA
Hoffman Heating & Air is proud to serve residential customers with HVAC maintenance and repair services in Cerritos, CA. We understand the need to keep your air conditioning working during a long, hot summer, and furnace running during cold winter nights. If you find that your heating or cooling system isn't performing at its best, call Hoffman Heating & Air. One of our knowledgeable and dependable service technicians will be happy to come out and repair or maintain your HVAC system!
Hoffman Heating & Air can install, repair or replace your air conditioning or heating system, and cut your energy expenses while we do it anywhere in Cerritos and surrounding areas. We provide fast & quality furnace, heat pump & AC repair in Cerritos.
Ductless Mini Split Installation in Cerritos, CA
Ductless mini splits are the ideal cooling and heating solution for installations where adding duct work is impractical or too expensive. The matched combination of indoor air handler and outdoor condenser is efficient and easy to install.
Mini splits reduce energy consumption in your home, which means saving energy and money on your utility bill. Ask us for an estimate for mini split installation in Cerritos.
Air Conditioning Services in Cerritos
We're proud to provide air conditioning service in Cerritos, CA! Hoffman Heating & Air has been providing residential AC services in the area for many years, and we treat our customers like family.
Our mission is to understand and fulfill the needs of all our clients – that means treating each service call as a priority and making sure you enjoy the highest quality indoor climate control at the most affordable price. We take care of all aspects of heating and air conditioning in Cerritos, CA from part replacement and routine maintenance to new unit installation.
Air Conditioning Repair
When it gets hot out side and the air conditioner won't turn on it's time to call for AC repair in Cerritos, CA. For reliable, quality & honest HVAC service that Cerritos residents turn to for all their air conditioning installation, repair & maintenance – call Hoffman Heating & Air!
At Hoffman Heating & Air, we specialize in AC repair in Cerritos, doing everything we can to save you the cost of a brand new air conditioner. In air conditioning systems with a lot of life ahead of them, a repair would make the most sense. But if your unit is aging or deteriorating quickly due to poor installation or maintenance, a replacement may be the better choice.
AC Installation & Replacement
When you need air conditioning installation in Cerritos, call Hoffman! It is our job to find the right air conditioner for your home and your budget. Using information about your home like the square footage and number and size of windows, we will determine the best size product for your property. A unit that is either too large or too small will end up costing you in the long run because it will not run as efficiently and will deteriorate more quickly.
We offer many cooling solutions like heat pumps, ductless air conditioning & a split system. We can help you find the right solution for your home.
Get a free estimate for air conditioning installation or replacement in Cerritos, CA.
Air Conditioning Maintenance
Annual heating & air conditioning maintenance is important to keep your system running efficiently. Scheduled HVAC maintenance is just as important for your home as it is for your car, and being proactive about your major home systems can keep small problems from turning into major expenses. Hoffman Heating & Air can help you keep your system from having mid-summer air conditioning failures in Cerritos, CA.
Heating Service
When the winter rolls around, we know it's nice to have a good heater that can meet your heating expectations as well as your budget. Whether you already have a furnace that needs to be repaired, replaced, or maintained – you can count on our professional HVAC technicians to get the job done. Get a free estimate for a furnace installation in Cerritos.
Furnace Repair in Cerritos, CA
If you need professional furnace repair in Cerritos, CA call Hoffman Heating & Air. We will send our heating experts out to get your furnace repaired quickly.
Our furnace repair technicians are experienced with fixing all heating systems. All of our furnace repairs have upfront pricing, which means that you know how much your furnace repair will cost before the work is completed. Our trucks are stocked with parts to provide furnace repair in Cerritos quickly. Our furnace repair experts will get your heat back on and functioning at peak performance in no time!
Briana K. - Los Angeles, CA
I was referred to Dan Hoffman by my contractor/handyman after interviewing several hvac companies to install a complete system in a troublesome older home. When Dan came out I just knew he was our guy. He actually had creative solutions and work arounds, he clearly knew his stuff. After having several companies say they couldn't find a way and others refusing to take the job due to limited attic space it was such a relief to meet someone who was up for the challenge! We just got our HVAC installed this week and couldn't be happier with his crew and their hard work. They installed our system during the hottest week of the year (we are talking 100+) and they worked long days with no complaints and smiles on their faces. They were courteous, helpful and hard working. They even went above and beyond and fixed an electrical problem that came up to due to no fault of their own. Dan's crew even cleaned up after themselves, they truly were some of the best house guests we've ever entertained! Thank you to Dan, Steven, Cody and our tall attic dweller friend who's name I forgot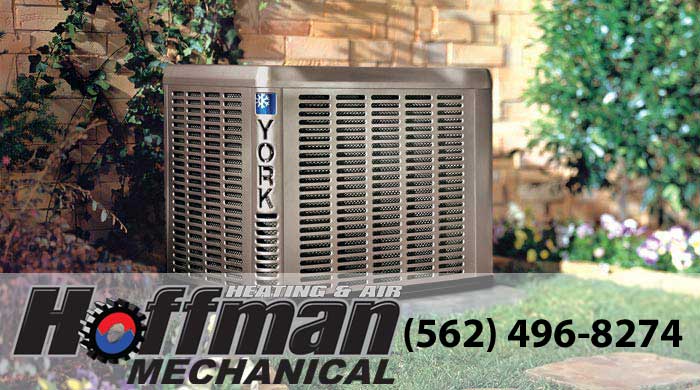 Heating & Air Conditioning Service in Cerritos, CA.