Mini Split Installation in Bixby Knolls
Looking for reliable mini split installation in Bixby Knolls? Hoffman Heating & Air is your trusted partner for all your cooling and heating needs. With our team of experts and top-of-the-line Samsung units, we guarantee efficient and effective installations that will keep your space comfortable all year round.
Why Choose Hoffman Heating & Air for Your mini split installation?
Expertise: Our technicians are highly trained and experienced in installing Mini Split systems. We have a deep understanding of the latest industry standards and best practices.
Quality Products: We exclusively offer Samsung Mini Split units, known for their exceptional performance, durability, and energy efficiency. These units are designed to provide precise temperature control, quiet operation, and long-lasting reliability.
Customized Solutions: We understand that every space is unique. Our team will assess your needs and recommend the most suitable Mini Split system for your home or office in Bixby Knolls.
Timely Installations: We value your time and strive to complete installations promptly and efficiently, minimizing any disruptions to your daily routine.
Excellent Customer Service: At Hoffman Heating & Air, customer satisfaction is our top priority. We provide friendly and professional service, ensuring that you are fully satisfied with the installation process.
Expert mini split installation Process
Our mini split installation process includes:
Consultation – We will schedule a consultation to assess your specific cooling and heating requirements and determine the ideal Mini Split system for your space.
Installation Planning – Our experts will develop a detailed installation plan, considering factors such as unit placement, wiring, and any necessary modifications to your existing HVAC system.
Professional Installation – Our certified technicians will execute the installation with precision and attention to detail, ensuring proper connections, mounting, and system testing.
System Demonstration – Once the installation is complete, we will walk you through the system's operation, features, and maintenance requirements, answering any questions you may have.
Contact Hoffman Heating & Air for mini split installation in Bixby Knolls
Ready to enhance your comfort with a reliable mini split system? Contact Hoffman Heating & Air today for a consultation and expert installation. Our friendly team is here to assist you every step of the way.
Hoffman Heating & Air is a trusted provider of mini split AC installation services in Bixby Knolls. We specialize in installing top-quality Samsung units, ensuring optimal cooling and heating efficiency. Contact us today to schedule your installation and experience the difference.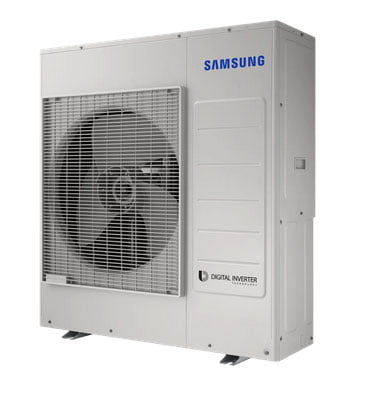 Mini Split Installation in Bixby Knolls