Mini-Split Installation in Rossmoor, CA
When it comes to reliable mini-split installation services in Rossmoor, CA, Hoffman Heating & Air is the trusted choice. With our team of expert technicians and top-of-the-line Samsung mini-split units, we guarantee efficient installations that will keep your space comfortable throughout the year.
At Hoffman Heating & Air, we take pride in our expertise. Our skilled technicians have years of experience in installing mini-split systems and stay updated on the latest industry standards and best practices. When you choose us, you can be confident that your mini-split installation will be handled with utmost professionalism and attention to detail.
We exclusively offer high-quality Samsung mini-split units known for their superior performance, energy efficiency, and reliability. Our team will assess your specific cooling and heating requirements and recommend the most suitable Samsung mini-split system for your Rossmoor property. With a Samsung mini-split unit installed by us, you can enjoy precise temperature control and quiet operation, creating a comfortable environment for your home or business.
Our Mini-Split Installation Process
When it comes to the installation process, we strive to provide a seamless experience for our customers. Our certified technicians ensure precise installation, making sure all connections are secure and the system operates optimally. We understand that you have a busy schedule, so we aim to complete the installation efficiently, minimizing any disruptions to your daily routine.
Customer satisfaction is our priority at Hoffman Heating & Air. We provide exceptional customer service throughout the mini-split installation process, ensuring that you are fully satisfied with your experience. Our friendly and knowledgeable team is here to answer any questions you may have and to assist you every step of the way.
Experience the benefits of a reliable mini-split system. Contact Hoffman Heating & Air today to schedule a consultation and expert installation of a Samsung mini-split unit. Trust us to deliver the highest quality service and craftsmanship for your mini-split installation in Rossmoor, CA.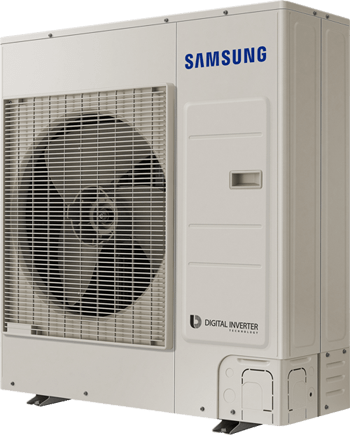 Mini-Split Installation in Rossmoor, CA.