Ductless Mini Split Installation in Lakewood, CA
Ductless mini-split systems are becoming more and more popular. Ductless systems come in two varieties, one that only cools (ductless air conditioners) and one that heats & cools. Both systems have an indoor compressor or condenser and an indoor unit. You can also connect multiple rooms to one outdoor unit.
What is Ductless?
No ducts mean no worries. A ductless mini split air conditioner and heat pump is a simple way to cool and heat your home without the duct work you'd find in a traditional system. Usually, a ductless setup consists of a wall-mounted indoor unit connected to a compressor located outside the home.
Discover Samsung Ductless in Lakewood
Samsung ductless mini split air conditioner and heat pump systems are ideal for homeowners. When only a single room of the house needs to be cooled or heated, you now have a simple solution. Along with a quick, noninvasive install process, they provide plenty of advantages like high efficiency, low noise, and total control.
Whole Home Solution
By connecting multiple indoor units to a single outdoor unit, Samsung multi-zone systems provide a flexible, whole home solution, that a conventional system simply can't rival. Instead of setting one temperature for the entire house, zoning a home with a multi-zone system allows you to control the areas where you spend the most time and turn off other to save energy.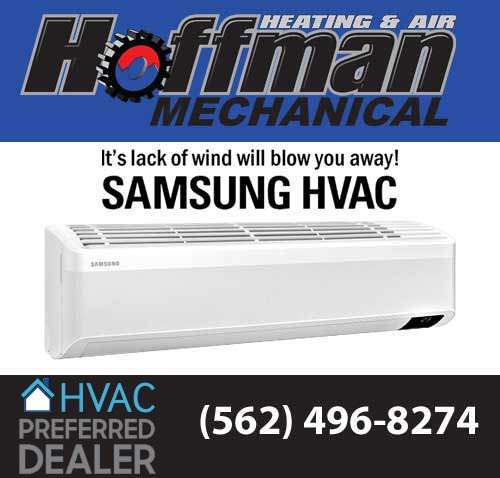 Ductless Mini Split Installation in Lakewood, CA