Making smart decisions about your home's cooling system will have an effect on your utility bills and comfort.
A ductless air conditioner provides cooling for single rooms, additions and garages. Single-zone units are designed for one or two rooms. A multi-zone system uses multiple indoor units connected to a single outdoor unit to allow you to either heat or cool areas where you spend the most time differently than those you don't use as much. This saves energy and helps reduce energy costs, regardless of the time of year. We sell & install Samsung's quiet, energy-efficient ductless systems.
Introducing Samsung ductless air conditioners
Ducted air conditioning systems lose energy because ducts tend to leak, causing a loss of airflow that makes the system work longer and harder, reducing efficiency and increasing energy costs. Ductless systems typically consist of a wall-mounted indoor unit connected to an outdoor unit, and they're a simple way to cool your home without the ductwork of a traditional central air system.
For people with single rooms or additions that have different cooling needs than the rest of the house, a mini split heat pump, including a ductless mini split system, can be a perfect solution. They are often more efficient and less invasive than a ducted system and offer greater control over the temperature of these types of spaces.
Conserving energy through connection
Today's smart home appliances are making it easier than ever to save energy. Programmable thermostats let you schedule settings to use less energy when you're away from home for longer periods, and smart thermostats let you adjust settings from anywhere on your mobile device with an internet connection. The Samsung SmartThings App goes even further by letting you connect, automate and manage all of your Samsung and SmartThings-compatible appliances and electronics with a single, easy-to-use app.
Ductless Air Conditioner Installation
Contact us for an in home estimate for ductless installation. We will show you all of the options available to keep your home cool.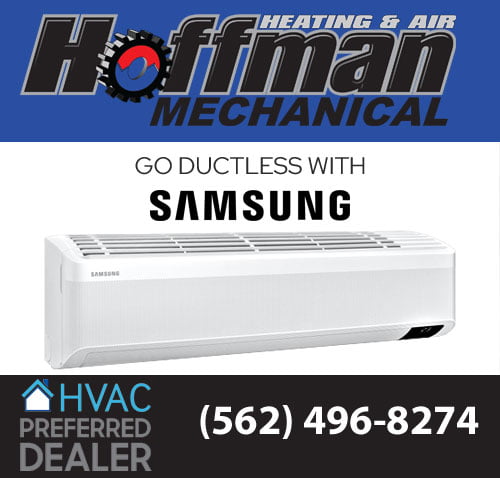 For Ductless Air Conditioner Sales, Service & Installation