Furnace Repair in Lakewood, CA
When your furnace stops in the dead of winter, Hoffman Heating & Air Heating and Air Conditioning is ready to spring into action and quickly provide furnace repair in Lakewood, CA. We expertly repair all makes, models & brands of furnaces.
We repair and service all makes and models of furnaces. If your furnace cannot be repaired, we can recommend the right furnace replacement for your home and budget.
Our truck is well-equipped with all the tools and equipment needed to repair any make, model or brand of furnace, so your repair can be taken care of quickly and efficiently.
Our furnace repair experts have been keeping families comfortable in Lakewood, CA!
Quality Heating Repair
At Hoffman Heating & Air, we offer Lakewood heating repair and maintenance to all brands of air handlers, heat pumps & gas furnaces. If you are looking to upgrade your furnace or install a new heating system, contact us for a free estimate on a furnace installation or replacement in Lakewood, CA!
Heating Services
Unfortunately, your heat pump or furnace may experience a breakdown a time or two in its lifetime. Luckily, Hoffman Heating & Air offers affordable heating repair to homes and offices in Lakewood, CA. We offer same-day service on most repairs. We repair all brands of furnaces & heating systems.
Furnace Installation in Lakewood, CA
Time for a new furnace or heat pump? Call Hoffman Heating & Air!
Choosing a new heating system can be confusing. Hoffman Heating & Air is here to make the process as easy and worry free as possible. We are locally owned and operated and are trusted source for furnace installation in Lakewood & surrounding areas.
We will determine the right furnace installation or heating unit for your specific needs. Our process will provide you with the correct heating system that will deliver maximum comfort and efficiency at the most economical rate for you and your family.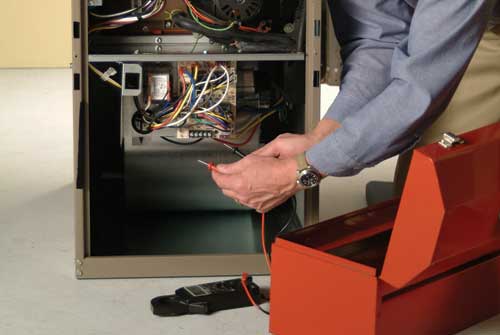 Furnace Repair in Lakewood, CA