Furnace Repair in Los Alamitos, CA
Hoffman Heating & Air, a family owned HVAC company, has provided Los Alamitos with unparalleled furnace repair & installation. Our highly trained HVAC technicians will get your heating repaired right the first time. Hoffman Heating & Air is the furnace contractor to choose for all your heating and cooling needs. We specializes in new construction, HVAC system replacement, furnace repair, central air conditioning repair and expansion of existing HVAC equipment. Experience the best HVAC repair and installation service in Southern California.
Furnace Repair, Maintenance and Installation in Los Alamitos, CA
You want your home to stay comfortable, but the need to accomplish that goal efficiently is becoming more and more important. New awareness to the impact we are having on our environment combined with the rising costs of utility bills has elevated the pursuit of efficient HVAC solutions.
Hoffman Heating & Air leads the way as a Los Alamitos air conditioning, heating and indoor air quality contractor known for a high level of technical expertise and customer service! From highly efficient split heating and cooling to indoor air quality products that can purify your indoor air. Hoffman Heating & Air listens to the needs of our customers, and we deliver solutions on time and within budget that are a perfect match for their needs!
Furnace Maintenance
Furnace breakdowns can often be avoided with proper and regular maintenance by an HVAC professional. Before you turn on your heater this season, schedule your annual maintenance to make sure your heater or heat pump is ready for winter. Keep your heating system lasting longer and running more efficiently by scheduling service with Hoffman Heating & Air today!
Heating Replacement
If your furnace is not functioning efficiently or can not be repaired, we can help you get a heating replacement that fits your needs. For homeowners who want to upgrade an old, inefficient furnace, we can recommend energy efficient systems. Call us for a furnace replacement estimate.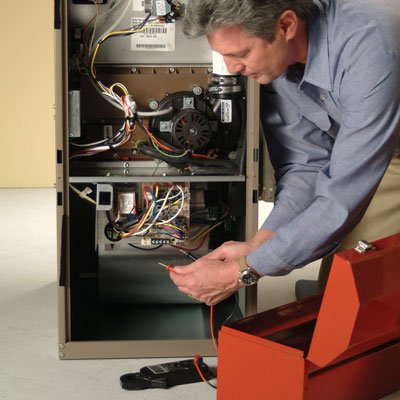 Furnace Repair in Los Alamitos, CA