Mini Split Installation in Bellflower,CA
Hoffman Heating & Air is the leading HVAC company for mini split installation in Bellflower. Our team of experienced technicians specializes in Samsung mini splits, a top-of-the-line brand that provides exceptional cooling and heating performance while remaining energy efficient.
Experience the Benefits of Samsung Mini Splits
Samsung mini splits are a great choice for homeowners and businesses in Bellflower who want to save money on their energy bills while enjoying comfortable indoor temperatures year-round. These systems offer customizable temperature control, allowing you to set the temperature in each room or zone according to your preferences.
Samsung mini splits also operate quietly and are designed to blend in seamlessly with your decor. They are easy to install and require minimal maintenance, making them a great investment for any property.
Our Mini Split Installation Process
At Hoffman Heating & Air, we pride ourselves on providing top-quality installation services for Samsung mini splits. Our process begins with a consultation to assess your needs and determine which system is best for your space. Once you choose your Samsung mini split, our team will handle every aspect of the installation process, including unit placement, electrical work, and testing.
We take great care to ensure that your installation is seamless and efficient, and we always leave your property clean and tidy when the job is complete.
Schedule Your Mini Split Installation Today
If you're ready to experience the benefits of a Samsung mini split, contact Hoffman Heating & Air today to schedule your installation. Our team is dedicated to providing exceptional customer service and will work with you every step of the way to ensure that your new system meets your needs and budget.
View some of the exceptional Samsung mini split products we offer and install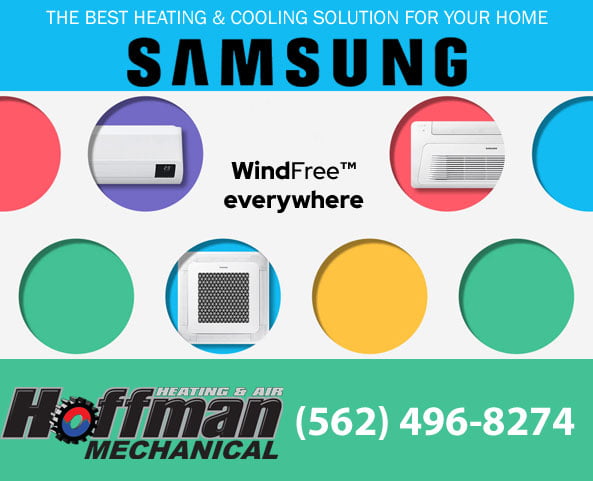 For a ductless mini split system