Mini Split Installation in Norwalk, CA
Are you in need of a reliable and energy-efficient solution to cool or heat your home or business in Norwalk, CA? Look no further than mini split installation services from our expert team at Hoffman Heating & Air. We specialize in providing top-quality mini split installation services, helping you to save money on energy bills while keeping your space comfortable year-round.
Experience the Benefits of Mini Split Systems
Mini split systems offer a range of benefits, including customizable temperature control, quiet operation, and easy installation. Our team can help you choose the perfect mini split system to meet your specific needs and preferences, providing you with exceptional cooling and heating performance while saving you money on your energy bills.
Professional Mini Split Installation Services in Norwalk, CA
At Hoffman Heating & Air, we take pride in providing professional mini split installation services to our clients in Norwalk, CA. Our experienced technicians have the expertise to handle every aspect of your mini split installation, from selecting the right system for your space to ensuring a seamless installation process.
We understand that every customer has unique needs and preferences, which is why we offer a wide range of mini split systems to choose from. Our team will work with you every step of the way to ensure that your new system meets your specific requirements and budget.
Schedule Your Mini Split Installation Today
If you're ready to experience the benefits of a mini split system in your Norwalk, CA home or business, contact our team at Hoffman Heating & Air today. We are committed to providing exceptional customer service and top-quality installation services, and we look forward to helping you select and install the perfect mini split system for your space.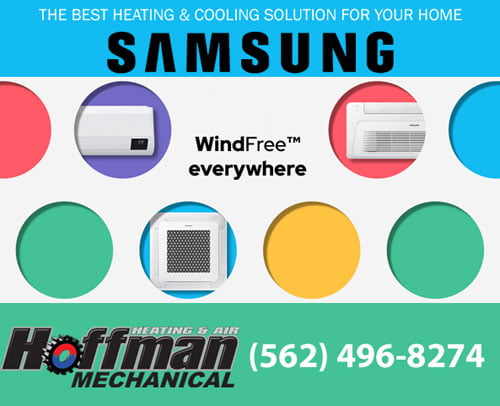 for Mini Split Installation in Norwalk, CA