Furnace Repair in Downey, CA
Everyone knows that a home is supposed to be a place of warmth and comfort, but when your furnace isn't working properly, it can be anything but comfortable. At Hoffman Heating & Air, we're committed to helping you keep your house at the optimal temperature by providing superior home furnace repair in Downey. Our experienced and highly-trained HVAC technicians specialize in furnace repair and gas furnace repair for all manufacturers. We'll inspect your existing furnace to diagnose the problem, and if it can be repaired, we'll provide you with a repair estimate before beginning work. After the repair has been made, we'll thoroughly test your home furnace to ensure that it's performing properly.
You can trust Hoffman Heating & Air to have the heat back on in your home in no time.
Furnace Replacement & Installation
Unfortunately, not all furnaces can be repaired. Like any other appliance, they eventually wear out. When it's clear that you're in need of a furnace replacement, Hoffman Heating & Air can help find the right furnace for your home. We'll assist you in determining what size furnace is best for your home and provide you with an estimate for your new furnace cost. We know that no one wants to buy a new heating or cooling unit, you'll notice a significant reduction in energy costs after we've installed your new furnace, meaning that it could potentially pay for itself. Our expert technicians are committed to completing the installation process professionally and efficiently, so that your family is safe and warm again as soon as possible!
Heating Maintenance
In order to avoid untimely breakdowns and extend the life of your furnace, your best investment is seasonal maintenance. Without tune-ups, minor issues go undetected and turn into major heating repairs. Over time, even if you think everything is running smoothly, your heating system will lose efficiency, resulting in unnecessarily high energy bills.
Annual tune-ups not only pay for themselves in the long run, you'll enjoy knowing your HVAC system will be ready when you need it.
The price was very good. The installation was prompt and without any hassle. the system appears to work well. i had a few requests and he kindly accommodated them. highly recommend his service.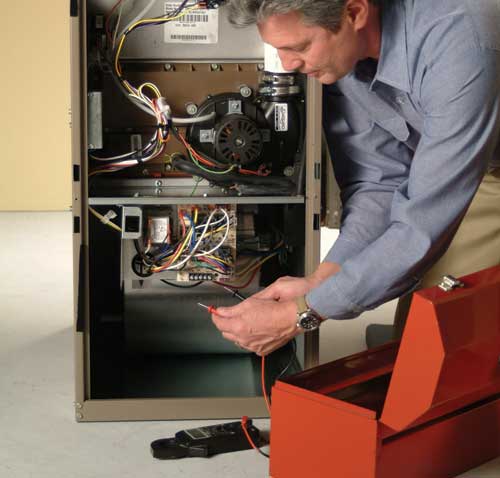 Furnace Repair in Downey, CA